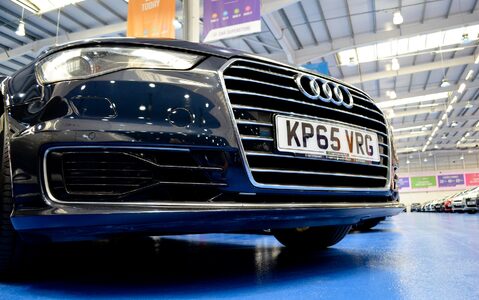 Workshop Terms & Conditions
Please read these terms and conditions carefully before using this web site (the "Site"). Using this Site indicates that you accept these terms and conditions. If you do not accept these terms and conditions, do not use this Site. We may change our terms and conditions from time to time so you should review them regularly. Your use of this Site will be deemed an acceptance of the terms and conditions existing at that time.
Information about us
SW Car Supermarket
Padholme Road East
Peterborough
Cambridgeshire
PE1 5XL
01733 669600
www.swcarsupermarket.uk
Workshop terms & conditions
All customers' cars are left at their own risk.
Customers are advised not to leave valuables in the car when booking it in for service/work.
Servicing and repairs will be carried out according to the best practice, makers specification, using where appropriate quality parts and accessories, but not necessarily genuine makers parts.
All parts installed shall remain the property of Milton Gate Ltd, until paid for.
Work will be completed promptly using proper materials, skills and workmanship. However, it may not always be possible to finish the work on time owing to unforeseen problems. The work will be completed as quickly as is practically possible.
Where deemed appropriate, work needed will only be carried out with the express authority of the owner, which may be given in writing, by telephone, text or email, or by letter.
Where specialised parts are required, we may ask for a deposit before the order is placed.
All our work is guaranteed for six months to be and remain free of defect. All parts fitted are subject to the maker's individual guarantee.
Customers should ensure their vehicle is insured while in our custody.
Where possible, a courtesy car may be offered. However, it may not always be possible to provide this facility which is, by its nature, a courtesy and always subject to availability. A pre-authorised deposit will be charged to the amount of £250.
Milton Gate Ltd, will store and handle customer's information in accordance with the GDPR and associated legislation.
Validity
If any term, condition, or provision of these terms and conditions is determined to be unlawful, invalid, void, or for any reason unenforceable, the validity and enforceability of the remaining terms, conditions and provisions shall not in any way be affected or impaired thereby.
Entire agreement
These terms and conditions constitute the entire agreement between you and us relating to the subject matter herein.
Jurisdiction and applicable law
The English courts will have exclusive jurisdiction over any claim arising from, or related to, this Site. These terms and conditions are governed by English Law.
Use of personal information
We use personal information collected via SW Car Supermarket to: provide you with information about the products and services we offer allow us to send you, via e-mail, details of special offers and promotions.