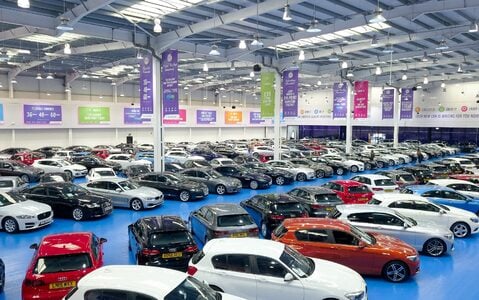 SW Here For You
Supporting key workers. Stronger Together.
Due to ongoing Coronavirus (COVID-19) developments and government advice, at SW Car Supermarket we want to reassure you that we put the best interests of our staff and customers first.
As a key worker, we are able to assist with a variety of vehicle requirements by utilising our state-of-the-art workshop facilities at our locations in Peterborough to help keep you on the road.
Furthermore, we are able to assist you in purchasing a new car. Not only are we giving you the opportunity to buy a great value car and have it delivered to your home in a sanitised condition, we will also provide a free application of Stayzon, an anti-bacterial and anti-microbial application. This treatment kills multiple strains of virus and has the required strength to kill Covid-19.
Our service is completely contactless, no need to leave the house, no need for face-to-face contact. Simply find your car online and have it delivered to your door.
All of our cars are listed on our website alongside all the latest deals and offers, so discover your next car today.
How does it work?
Simply contact us via phone or live chat now to start your contactless car buying journey. Please also contact us via the same means for any workshop enquiries that you may have.
Your Safety Is Our Priority
Will The Handover Be Safe?
Yes. All delivery drivers and assistants will be supplied with personal protective equipment for both the safety of you and our team members.
They will stand at a safe distance as dictated by Government guidelines and ensure they are not in the vehicle with you at any time.
I'm Unwell Or Self-Isolating. Will You Still Deliver?
If you are self-isolating or in an at-risk group, we regret to advise that we will be unable to deliver to you. This also applies if you are unwell or are displaying any known symptoms of the Covid-19 virus.
If we are unable to deliver rest assured we will try again when you've fully recovered and the subsequent 14 day quarantine period has passed. Your delivery will be rescheduled free of charge.
If you become ill after ordering, please speak to us. The safety of you and our team is our top priority at all times.
Any Questions?
Just ask! Simply fill out the form below and we'll be in touch.