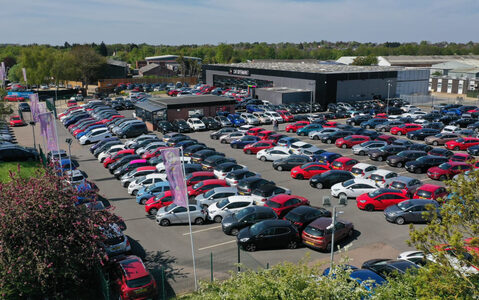 Your online car search made simple
During these testing times, it's the little things that can make all the difference. Whilst our showrooms remain temporarily closed, you can continue to search for your next used car, right here on the SW Car Supermarket website.
By exploring our car search facility, means that you can enjoy a 360 degree view of our vehicles, both on the outside and inside. Our state-of-the-art turntables enable you to experience every aspect of our used cars, to help you decide if it's the right vehicle for you.
With our virtual viewing system, you're in control. Our detailed interior 360 degree camera allows you to see what the car has to offer inside. Get a feel for the vehicle and explore the quality of the seating and what the dashboard has to offer - our zoom function also means that you can enjoy all the finer details.
Key features of the car are listed alongside the vehicles' images, with further details - including engine size, mileage, MPG and more - documented on each page. If the car has any additional factory fitted options, these will also be featured and their value.
We'll also let you know the MOT status of each vehicle, its full dealership history, and we also carry out multiple checks to confirm the correct details and the car's history. On top of that, each one of our vehicles is subject to a 114 point inspection by trained and qualified technicians.
We offer a variety of finance options on each of our used cars, so why not take advantage of our Free Finance Check too. Found the vehicle for you? Right now, you can reserve the car you love for a £200 fully refundable fee. This will ensure that the car is listed on our website as reserved until further notice.
If you're keen to get your hands on your new car straight away, we're now offering a home delivery service to anywhere in the UK (terms and conditions apply). Simply reserve your car and we'll be in touch to arrange the finer details, including payment options.
The service is completely contactless and for a limited time, we're also offering a free application of Stayzon - an antibacterial and antimicrobial treatment, proven to kill viruses, including COVID-19. You can find out more about our home delivery service, right here.
With up to 2,000 used cars on offer, from 35 leading manufacturers, you'll be sure to find the right vehicle for you. Happy searching!