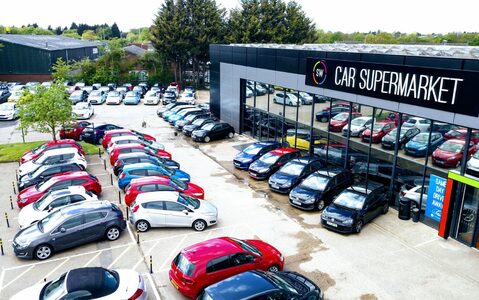 You're in safe hands with SW
We're proud to be a highly acclaimed car supermarket, delivering on top quality used cars at the lowest prices.
In fact, we have the UK's lowest priced used cars, with 91% of our stock priced below market value, as confirmed by AutoTrader.
During these tough times, we've been doing everything we can to ensure we're still able to provide a car buying service for you.
All of our cars are listed right here on SW Online, where you can reserve the car you love for a £200 fully refundable fee.
What's more, whilst our showrooms remain temporarily closed, we're offering a home delivery service or click and collect option upon completion of your car purchase.
In line with the government's announcement this week on lifting the lockdown restrictions, we'll be reopening our SW Car Supermarket and SW Car Superstore showrooms next month.
Rest assured that we are imposing strict social distancing measures to protect both our staff and customers and we are busy putting these in place. We'll be urging all of our customers to be socially safe when entering our premises.
We strive to give our customers the best service possible, even if that means we'll be taking a more 'hands off' (no more handshakes!) approach whilst we're all encouraged to socially distance.
Our customers consistently award us five stars for our customer service, but don't just take our word for it, click here to find out for yourself and read our reviews on Trustpilot.
Here at SW we aim to ensure:
Our dealerships are orderly, well maintained and from next month, a safe and pleasant environment for our customers.

That we deliver an industry leading sales process that provides a highly efficient, effective, and simplified sales experience.

The products and services we offer are suited to our customers, competitively priced, and presented in an easy to understand manner.

That our carefully selected business partners are committed to our principle of treating customers fairly.
We look forward to welcoming you back to our Peterborough showrooms very soon. Until then, you can search up to 2,000 used cars right here.