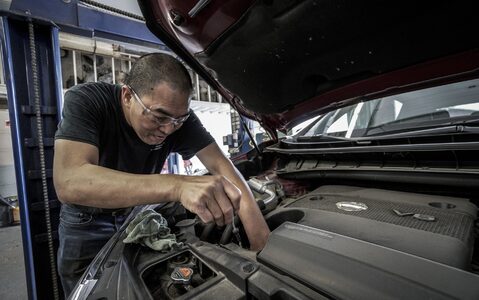 What does May 2018 MOT changes mean to you?
MOT test changes have been on the cards for some time
Changes include new categories, further emissions testing and other measures to make vehicles on British roads even safer.
Over 30 million cars are MOT tested annually, with any car over three years old requiring a mandatory MOT test to be road-worthy. Cars over 40 years old also do not require a test under the new changes. The Driver and Vehicle Standards Authority (DVSA) announced that it was making the changes to comply with a new EU directive.
So here's what you need to know, and how it may affect you.
New safety categories
There are now three categories so instead of reasons for failure, vehicles will now be tested and faults will be placed Minor, Major and Dangerous categories.
A car with Minor faults can still pass, but the problems must be sorted as soon as possible.
Major and Dangerous faults will see the car automatically fail the MOT test. Major faults will need to be repaired for the car to be able to pass a test, although it can be driven to another garage to be fixed.
As for Dangerous faults, cars with these cannot be driven away at all, and they must be towed or repaired at the site. Driving away a car with Dangerous faults could equate to a hefty £2,500 fine and points on your licence.
Even with the new categories, the advisory category still exists in a similar form as it did before, and is used to class less-serious faults which could become major in the future
New measures being checked
In a bid to modernise the test, several new measures are being introduced by the DVSA, these include checking the reversing lights of cars registered from September 2009, looking at daytime running lights on cars first used in March 2018, as well as front fog lights. The condition of brake discs will also be looked at.
Clearer documentation
For some the MOT certificate could be quite confusing. Advisories or reasons for failure were both badly worded and complex to work out, which is why the DVSA has committed to ensuring that the certificate and new defect categories are clearer to understand.
Tighter emissions testing and environmental impact
With an increasing turn towards cleaner, electrified vehicles and away from polluting ones, the DVSA has made changed to the MOT test to lessen the environmental impact of cars. This includes emission testing. Any vehicle fitted with a diesel particulate filter, the DPF will be tested and if it produces visible smoke of any colour will automatically fail.
MOT testers will also be required to inspect whether DPF filters have been modified or removed, too. If there is proof of this, the tester can refuse to test the vehicle.
Cars won't need an MOT if they are over 40 years old
This means that if you have a classic car, as soon as it reaches its 40th birthday it will no longer require an MOT to be road-worthy. This has been increased, previously it was only cars registered before 1960 which no longer required an MOT.
How can SW Car Supermarket help?
While your car may only need an MOT once a year, it's very important to regularly check your car and its mechanicals. These include the condition of brakes, exhausts, tyre tread depths and that they are correctly inflated, as well as looking at fluid levels, too.
Our fully equipped service department with authorised MOT testers can check and maintain your car as well as performing MOT's on site.