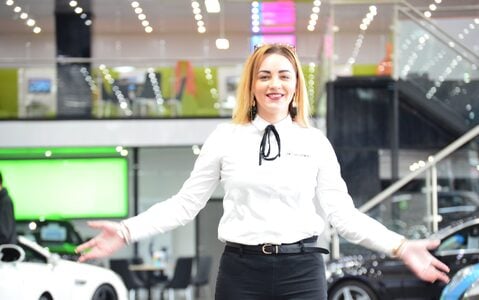 We're Highly Rated by AutoTrader
Here at SW Car Supermarket and SW Car Superstore, we pride ourselves on our customer experience and have been officially recognised as Highly Rated by AutoTrader for our Customer Service in 2020.
Once a year AutoTrader recognises the best performing retailers who truly excel in their customer service and we are delighted to be included. We'd like to say a very big THANK YOU to our customers for helping us to achieve this.
We received a high volume of recent reviews on AutoTrader as well as a high overall review rating on the digital automotive marketplace. In addition, we demonstrate interaction and engagement with customer reviews by acknowledging and replying to them.
Even under normal circumstances this is a huge achievement, but we are especially proud to be recognised in today's challenging retail landscape.
Our overall aim is to ensure that all of our customers are satisfied with all aspects of communication before, during and after a purchase.
Wherever possible, we act upon customer feedback to develop and improve our processes and procedures in order to exceed the expectations of our customers.
Here at SW, we're committed to ensuring that the principle of treating customers fairly is applied responsibly and with integrity throughout our day-to-day business operations. We continually update our procedures and policies to better serve our growing customer base.
Our goal is to provide excellent customer service, but of course we're only human and do recognise that things can go wrong occasionally.
Any complaints we receive are taken seriously and we aim to resolve problems promptly to ensure that we provide the kind of service you should expect of us. We welcome your feedback at all times.
You can rely on us here at SW Car Supermarket and SW Car Superstore to help find your dream car at the lowest price possible - we're home to the happy customer!