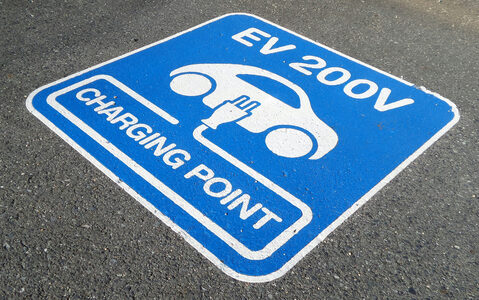 The motor car and the electric revolution
The automotive industry has been through some dramatic changes over the last few years. As car buyers become more environmentally conscious, the rise in electric vehicles has continued at an unrelenting pace and it's a theme that looks set to carry on long into the future.
It's hard to ignore it, the future is electric. Just how long it will be until we are all driving around in fully electric vehicles remains to be seen, however, what is clear, is that they are here and they are very much here to stay.
Increasingly drivers are shunning more conventional diesel and petrol powered machines for greener alternatives. Last year, alternatively fueled vehicles, be that a fully electric or a hybrid vehicle (a vehicle with a combination of a more traditional engine alongside an electric motor), made up 2.6% of all new vehicles sold. That's up from 0.16% in 2016. That increase is a major uplift in a relatively short period of time.
You only have to wind the clock back a mere handful of years and electric cars were struggling to gain any real traction. You could argue this was down to a few factors, lack of awareness around the benefits of electric vehicles and poor charging infrastructure across the country resulting in severely limited driving range unless local to a charging point. Add that to an initial high purchase cost of the vehicle and unproven technology and it's natural that mainstream pick up would be slow.
Today, every major manufacturer now has an electric model and almost all are working hard to launch a whole range of electric vehicles. Automotive giant Tesla, with Elon Musk at the helm, stole an early march on the worlds car makers by launching the Model S to much critical acclaim. For a while now the likes of Tesla and other small players had the market to themselves and the worlds major manufacturers would most likely admit to being caught napping.
However, this is all changing just as consumer mood shifts too. Ever tightening legislation and more global awareness around the damage caused by climate change is causing people to wake up to an alternatively fueled future.
When you couple this to the prospect of fast and wireless charging and power and performance from electric cars to worry any serious supercars, you have a very exciting future for the electric vehicle. When that fully electric future comes, only time will tell, but one thing is for sure, it's going to be an exciting period of time for the motor car and a time that will see developments and technological change at a rate unseen before.
The product of all this electric technology and development means exciting things are on the horizon for us car buyers and whilst we stock a range of quality petrol and diesel-powered used cars at SW Car Supermarket and SW Car Superstore, we look forward to seeing the first electric vehicles arriving at our dealerships very soon.
To view all of our current used cars located in our Peterborough dealerships, please view our stocklist here.