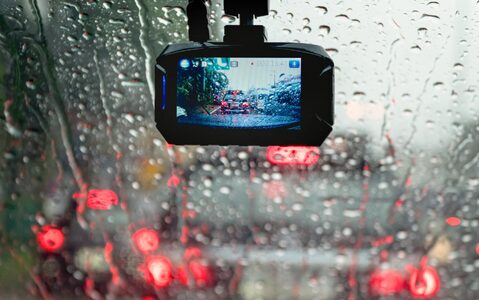 Car dash cams are becoming increasingly popular in the UK and it is estimated that around three million drivers are now using them.
Although they provide various uses, the main reason drivers purchase a dash cam is to record their road journey in case they should witness, or be involved in, a road traffic collision.
Insurance Benefits
So can dash cam footage really help in an insurance claim? Well the answer is, yes. In a recent survey by comparison site, Money Expert, a third of people surveyed confirmed that they have successfully settled a dispute solely thanks to their dash cam footage.
By submitting their recording of the incident or accident to their insurer, they managed to prove that they were not at fault. Should they not have been able to prove this, these drivers are likely to have been left without their no claims bonus or unsettled disputes.
Dash cam footage provides evidence of what happened in an accident, rather than insurers relying on what's said by those involved, or the need to seek impartial witnesses. It is considered hard evidence and a reliable source when it comes to road traffic incidents of any kind.
Dash Cam Discounts
There is another big benefit to fitting a dash cam in your car - did you know that many insurance providers will now offer discounts to drivers with dash cams? The savings could be anywhere from 10% up to 20% which isn't too shabby at all.
And there's good news for us all; it is expected that the use of dash cams will continue to drive down the price of car insurance and that eventually, they will become a legal requirement for UK drivers, so watch this space!
Dash cams are becoming increasingly more affordable as their popularity continues to grow. Some premium brand vehicles such as BMW and Tesla, are even being fitted with built-in dash cams as standard and we expect many other manufacturers will soon follow suit.
Simple To Use
Most dash cams are very easy to fit using suction cups that stick to the windscreen and are usually placed by your rear-view mirror. It is powered by a USB cable which plugs into a USB socket if you have one, or a lighter port.
Just make sure that the camera is placed on your windscreen appropriately, so that it does not block your view of the road. Once fitted, you're good to go! Your dash cam will automatically start recording when you turn on the ignition and stop once you turn it off.