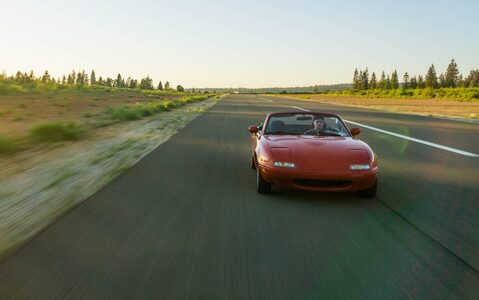 SW's Top 10 Soft Tops For The Summer
With the weather getting warmer and Summer knocking on our door, now's the perfect time to purchase a soft top.
With so many convertible cars on the market, where do you start? Here at SW Car Supermarket and SW Car Superstore, we have a fantastic range of soft tops on offer.
Let's face it, there's a stigma with convertible cars, many considering them a luxury. But hey, if you don't need room for the kids or require a great deal of boot space, it could be just the car for you! Picture scenic drives in the countryside with the top down, or a trip to the seaside in style.
Convertibles come in all different shapes and sizes. Some may be best placed for a weekend drive, whilst others wouldn't look out of place during the daily commute.
Ultimately, you need to choose a convertible that suits your lifestyle. To get you started, we've compiled a list of the top 10 soft tops we have to offer here at SW Online. Choose from a selection of top brands in stock, all at the lowest prices...
Mercedes-Benz E Class E220 Bluetec AMG Line
Mercedes-Benz E Class E250 CDI Blueefficiency Sport
Mercedes-Benz E Class E220 CDI Blueefficiency Sport
Volkswagen EOS (Sport TDI Bluemotion Technology)
Each of our used vehicles can be reserved online for just £200 (a fully refundable fee), so if you see something you like, you can secure it before anyone else.
Whilst our showrooms remain closed during lockdown, we're offering a home delivery service straight to your door (terms and conditions apply). To find out more, please click here.
Happy shopping!