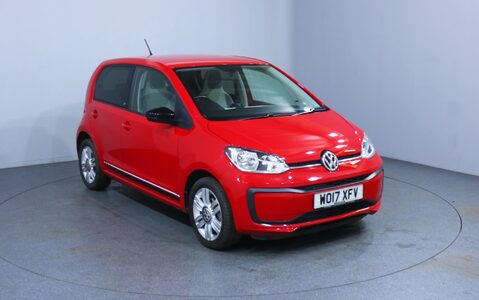 SW's Star Car: Volkswagen Up
If you're looking for a stylish small city car, then the Volkswagen Up could be just the vehicle for you. Part of Volkswagen's New Small Family series of models, the Up was launched to the UK market back in 2011.
Originally the Up was available in five models across the range, which were; the Take Up, Move Up, High Up, Up Black, and Up White. Additions to the range include an E-Up, Up GTI, and Up Beats (a collaboration with Beats audio company), amongst others.
The smallest and cheapest car in the Volkswagen range, the Up is compact, comfortable, and customisable. Teamed with the quality which we've come to know and love from the VW brand, it's one of the best small city cars out there.
The Up is available in three or five doors, depending on your requirements. Potential buyers will be pleasantly surprised with the amount of room in the boot for its size - fitting in a buggy or suitcase won't be a problem.
The Up comes with a 1.0 litre petrol engine as standard, but other models in the range offer power alternatives, such as the Up GTI with a turbocharged 1.0 litre engine, and the purely electric offering of the E-Up.
Here at SW, we currently have two used Volkswagen Up's on sale at our SW Car Superstore showroom. The entry level Take Up model is a bargain and perfect for new drivers - check out our 2014 (64 plate) model in Red with 37,064 miles on the clock for just £4,500, or £85.35 per month with SW Finance.
If you're looking for an Up with a sexier sportier trim, then the Up Beats could be the one for you. Check out our 2017 (17 plate) model in Red with only 14,244 miles on the clock for just £7,000, or £110.41 per month with SW Finance.
We're East Anglia's largest independent Volkswagen dealer and are proud to offer a massive choice of used cars at the lowest prices. Why not book an appointment to test drive a Volkswagen Up today!