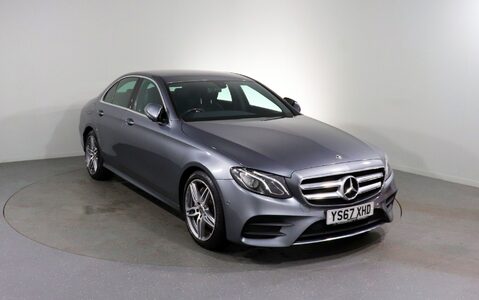 SW's Star Car: Mercedes-Benz E-Class Saloon
Move in style with the stunning Mercedes-Benz E-Class Saloon, which is our Star Car this week.
Winner of the Best Executive Car award in 2018, the E-Class Saloon not only looks sophisticated, but provides a smooth and unique all-round driving experience.
A leader in luxury and performance, the E-Class is Mercedes' best-selling model with millions sold across the world. Now in its fifth generation, the E-Class is technologically advanced and is even capable of piloting itself for short periods of time.
You may or may not know that the E in E-Class stands for Einspritzmotor, which is German for 'fuel injection engine'. Mercedes-Benz describe their E-Class range as a 'Masterpiece of Intelligence' and includes an Estate, Coupé, Cabriolet, and All-Terrain Edition in addition to the executive Saloon.
At our SW Car Superstore site, we boast a wide variety of used Mercedes-Benz E-Class Saloons. Model lines currently in stock include the popular AMG Line, SE Premium, and 4Matic, amongst other variations.
We are proud to be East Anglia's largest independent Audi, BMW, Mercedes and Volkswagen dealer, delivering on a huge choice of top quality, low priced used cars.
Why not visit us in person or search our range of used cars, right here.