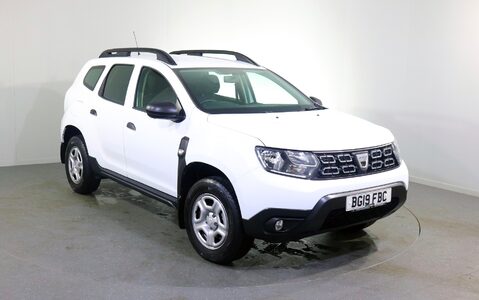 SW's Star Car: Dacia Duster
We've all seen the 'Another One Drives A Duster' advert and let's face it, if you're anything like us, it probably gets on your nerves! However, the song is living up to its hype as the Dacia Duster proves to be a popular choice with those in the market for an SUV.
Well the Duster is an SUV with 4x4 capabilities. It's described as modern, robust and dazzling - a car that knows how to make a lasting impression. The Duster is actually manufactured by Renault and is marketed in other parts of the world as the Renault Duster.
The second generation Duster was launched in Autumn 2017, featuring 13 different versions of the model. At our SW Car Supermarket branch, we have a Dacia Duster Essential SCE 2019 (19) plate in stock - a steal at under £10,000!
If you're after a roomy and practical purchase, then the Duster could be the car for you. It is without doubt the best value SUV on the market and undercuts many cars in the 'supermini' range in terms of value - so why wouldn't you want to go bigger for your buck!
Visually, it's not as attractive as its competitors in the market, but hey, looks isn't everything right?! What it lacks in appearance, it certainly makes up for in terms of offering. The Essential's trim includes cosmetic upgrades, air conditioning, DAB radio and Bluetooth connection, amongst other perks. Book your Dacia Duster test drive today!
Not the car for you? You can search our entire range of up to 2,000 used cars right here.