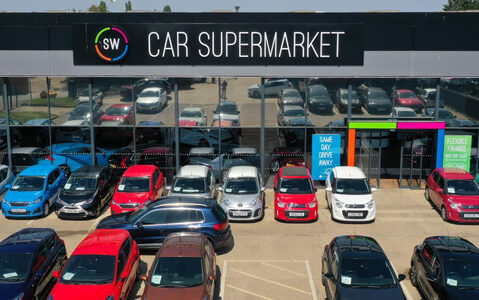 SW Online: From Cyberspace to Your Place
Whilst our showrooms remain temporarily closed due to COVID-19, we're now able to deliver your new car directly to your door!
Here at SW Car Supermarket and SW Car Superstore, you can choose from up to 2,000 quality used cars. Whether you're looking for an SUV, hatchback, estate, or sports car, we're bound to have the right car for you. We showcase up to 35 car brands, so you'll be spoilt for choice!
Simply reserve the car you love for a fully refundable £200 fee (by clicking the green button listed next to each of our vehicles online) and we'll be in touch to help you complete the rest of the purchase. We'll then arrange the all-important contactless delivery to your home address.
For a limited time, we'll also provide a free application of Stayzon, which is an antibacterial and antimicrobial treatment. This treatment kills multiple strains of viruses and has the required strength to kill COVID-19.
Our new service is completely contactless; there's no need to leave the house, and no need for face-to-face contact. All you need to do is find your car online and we'll deliver it to your door. You can find all of our cars listed in the car search facility, where you'll also find all of our latest deals and offers.
Rest assured, your health and safety is our priority at all times. You can find out more about our contactless delivery service - including frequently asked questions about this service - right here.
In the meantime, if you have any other questions, our call centre team are still available on 01733 822 616. Discover your next used car today!