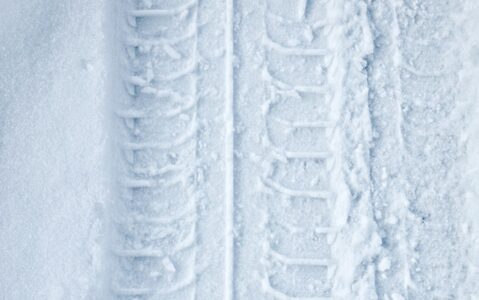 Should you buy Winter Tyres?
The cold weather is on its way and with it - hazardous driving conditions.
To ensure you're journey from A to B is as safe as possible you can change your tyres for ones that will give you more stability during the winter months.
Your tyres are the only point of contact between you and the road, but are often taken for granted and we expect our tyres to take on all conditions. If you have ever watched F1 racing you will know that depending on the conditions different tyres are called for. This is an extreme example, but it's a great way of understanding that different conditions call for different measures.
The tyres found on most cars in the UK will be all-weather tyres and they will perform reasonably well in all conditions, but they won't excel in winter and if you're looking for increased traction then winter tyres could be for you.
How do winter tyres differ?
The tread on winter tyres are covered in sipes, which are slits that are made in the rubber to give better traction. They are call sipes because a gentleman called John F. Sipe patented the slits and called them sipes, after cutting slits in his shoes to give himself better traction at work.
Winter tyres are made out of a softer rubber to increase its flexibility and therefore conform to the road better.
Winter tyres are also chunkier and provide a deeper tread to help with grip.
Things to consider

The cost
A good winter tyre can cost between £50-100 and as a result will cost you between £200-400 for a set of four. On the plus side, as you will only be using them in winter they will often last longer than one winter.
Pros
They grip better at temperatures below 7 degrees and on slippery surfaces.
When it snows they gather snow in the tread and use it to grip the snow on the roads surface, this isn't done with standard tyres.
Have you ever driven through water on a roads surface and aquaplaned? Winter tyres help disperse the water on the roads surface and have your car go through the water rather than on it.
You will have a safer winter drive with winter tyres.
Cons
They don't perform well in temperatures above 7 degrees and will wear out quicker if used in warmer weather.
The inconvenience of having to change your tyres.
The cost.
Should you change your tyres for winter ones?
If you will be doing a lot of winter driving, live somewhere remote or encounter roads that can be rather dangerous when wet or icy then we would recommend investing in a set of winter tyres. Since they will usually last longer than one winter this is an investment that will keep you safer more than once.
If you're a light driver then you may feel your current tyres are sufficient, but if you are still unsure then please feel free to contact us for more details.