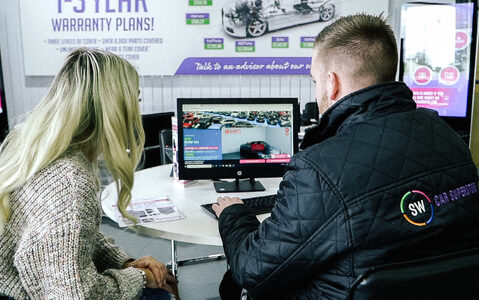 Reserve Your Used Car Today
Make the most of the lockdown and secure the car you love before anyone else; you can now reserve any of our vehicles for just £200.
The reservation fee is fully refundable and you'll be able to collect your used car from us when our SW Car Supermarket and SW Car Superstore showrooms reopen - we guarantee it will be worth the wait!
Our fantastic range of used cars can be found online, with up to 35 makes and models in stock. You'll be spoilt for choice with our massive selection of pre-loved cars on display, all at the lowest prices.
Finding a used car that meets your requirements and fits within your budget, doesn't need to be a struggle. We have a huge variety of used cars waiting for you, which have each been rigorously inspection checked and prepared to the highest possible standard.
Simply click the green 'Reserve Now' button that you'll find next to each of our listed vehicles online. You can then relax knowing that your car has been reserved, ready to be picked up when we reopen after the lockdown.
We're committed to helping you find your dream used car at the lowest price possible. Whilst our showrooms may be temporarily closed, we are still available over the phone or email to assist with your enquiries. Please get in touch if we can help you.