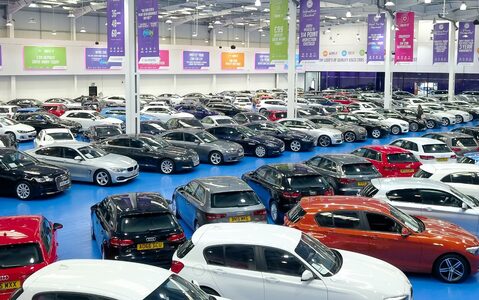 Our showrooms are now closed until further notice
In keeping with government restrictions surrounding the Coronavirus outbreak, we have decided to temporarily close both our SW Car Supermarket and SW Car Superstore premises until further notice.
However, in the meantime, we'll continue to be available to you over the phone, by email, or online chat. Visit our Contact Us page for more information. You can keep an eye on our social media pages for our latest offers too. Make sure you follow us on Facebook, Twitter, and Instagram to find out more.
Don't forget that we have a massive choice of used cars across both our sites in Peterborough, all at the lowest prices. We have a colossal 2,000 cars in group stock with a range of up to 35 makes and models.
Finding used cars that meet your requirements and fit within your budget needn't be a struggle. All of our used cars are listed online, so for the time being, why not browse our fantastic selection of used vehicles instead which may help make your mind up for a future purchase.
Each of our used cars is presented on our state-of-the-art turntables to enable you a 360 degree view of every vehicle. We also showcase an internal 360 degree view so that you can discover what the inside looks like, as well as the outside.
Thank you for your support and understanding during this difficult time - we look forward to seeing you again very soon. From all of us here at SW, continue to stay safe and look after each other.