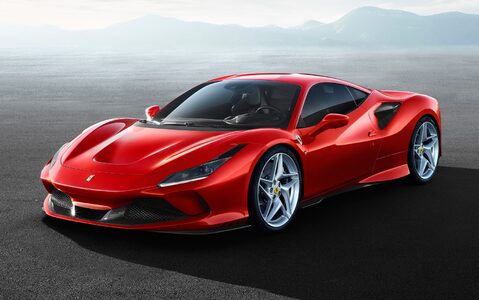 Meet The Ferrari F8 Tributo, The Fastest V8 Engined Ferrari Yet
Ferraris latest mid-engined creation rarely needs an introduction. Often recipes for undiluted driving thrills, the marque has an enviable history and it's latest creation, the F8 Tributo is looking to uphold this tradition of excellence.
Ferrari knows how to do mid-engined V8 supercars. Take look at the pedigree, F430, 458, F88 GTB and now the F8. Along the way, these naturally aspirated prancing horses have also witnessed the addition of turbos and track-focused variants, we're looking at you, 458 Speciale and Pista.
With a bloodline, this prolific anything new in this series of thoroughbreds needs to be special and in the F8 Tributo, special is exactly what we have. Designed to celebrate Ferrari's acclaimed V8 engine which has won the coveted 'Engine of the Year' every year since 2016, the F8 Tributo picks up where the highly capable 488 GTB left off.
So what's new? Well, like most modern-day Ferrari's the F8 Tributo is far more than a pretty face. Featuring a major design overall to that of the car it replaces, the F8 flaunts a new design direction for Ferrari and incorporates an all-new front end, the key of which is are new headlight clusters and a far more angular and aggressive front apron.
But the changes are more than just skin deep as lurking below that stunning engine cover is what can only be described as an engineering masterpiece. In the F8 Tributo, you have a V8 engine that produces no less than 710 bhp from its 3.9-litre turbo eight-cylinder engine. With additional horses discovered too that of its predecessor, a standstill to 62 mph now comes in a mere 2.9 seconds. Flat out you'll see an overall top speed of 211 mph.
In addition to the mechanical and aesthetic work, the F8 witnesses a subtly improved interior which sees Ferrari's latest infotainment system and new steering wheel configuration which now features across the range. In addition, the F8 comes equipped with the latest version of Side Slip Control and an updated version of Dynamic Enhancer technology.
Ferrari has been going from strength to strength over recent years. Despite a challenging year in 2018, which saw Ferrari group CEO Sergio Marchione sadly passed away, Ferrari registered there strongest sales year in their history and saw their market share increased further.
Despite some new kids on the block from the likes of McLaren and Lamborghini, the arrival of the F8 Tributo raises the mid-engined supercar bar ever higher and looks to help Ferrari galvanise their position at the top of the mid-engined supercar tree.
At SW Car Supermarket we love our cars. Whilst the likes of the F8 Tributo offer a tantalising glimpse at the future, we are proud to offer for sale a selection of up to 2000 used cars from some of the worlds best manufacturers.
With SW Car Supermarket and SW Car Superstore located in Peterborough, we are perfectly placed to help you on your car-buying journey. Discover all of our used cars now.