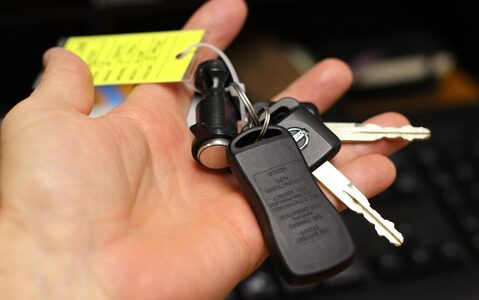 Looking to trade in your car?
We have put together a list of the benefits you will enjoy.
Looking to trade your car in?
When a customer is looking to purchase their next car from us it is common that they are also looking to sell their old car.
If you are thinking of selling your car to us but want to know more about it, then we have put together a list of the benefits you will enjoy.
1. Saving time
Since you can sell your old car directly to us, you will only need to deal with one buyer - us. We will be able to give you a fair price for your old car, and carry out all the checks in one appointment. We can do this the same day you visit us to see your new car, if you have your old car with you. We make sure the process is swift, and non time consuming.
2. Convenience
We can offer you a price for your car over the phone, subject to it being viewed before we purchase it. This means with one visit your car can be sold to us and money paid to you. We make sure you have all the details you need for selling your car to ensure the process is quick and convenient.
3. Get money off your next car
When we buy your old car from you in exchange for a new one, we can deduct the amount we pay you (minus any outstanding finance) off of the price of your new car. We can also give you cash back, if you would like to keep some of the money from your old car sale.
We pay fair market value for any car that we purchase, which saves you needing to put your car up for private sale and deal with the hassle of private buyers. We can give you a price for your old car over the phone, via email or at our dealership. We have created a Sell Your Car form for anyone wishing to find out more details about selling their car to us, see it here.
For a quick sale be sure to give us a try when you are next looking to sell your old car.
See a list of the cars we have on sale here.