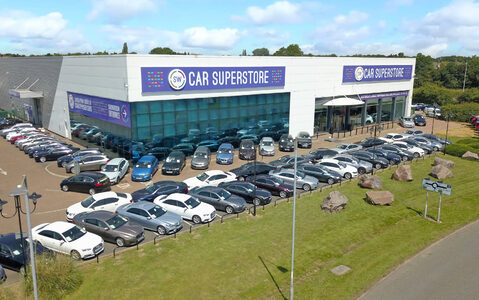 Lockdown Restrictions to be Lifted for Car Dealerships in April
Take advantage of the Click and Collect service at SW Car Supermarket and SW Car Superstore
The roadmap out of lockdown was finally revealed this week and with it came the news that restrictions will be lifted on non-essential retail, including all car dealerships.
Monday 12th April is the day that we'll be reopening our SW Car Supermarket and SW Car Superstore showrooms in Peterborough - and we can't wait to welcome you back!
This does of course mean that we will continue to operate via a buy online service for the next six weeks, including COVID-safe options to pick up your car with our Click & Collect service, or you can take advantage of our Home Delivery option too.
Choose from up to 2,000 used cars of various makes and models all at low prices and great quality. Our huge range of vehicles are rigorously inspection checked and prepared to the highest possible standards.
We're doing everything we can to make your used car purchase as enjoyable as possible. All of our used cars are available to view right here on our website, where you can also discover much more about each vehicle.
When you find the car for you, you'll be able to reserve it for a £200 fully refundable fee which means that the vehicle will be taken off general sale for up to three working days. During this time we'll be in touch to complete the rest of the payment as well as arranging collection or delivery of your car.
Our experienced team is on hand to help you every step of the way in the search for your dream car. We also offer finance solutions which are tailored to suit you so that you can spread the cost of your next car purchase.
Start your car buying journey with SW from the comfort of your home HERE.