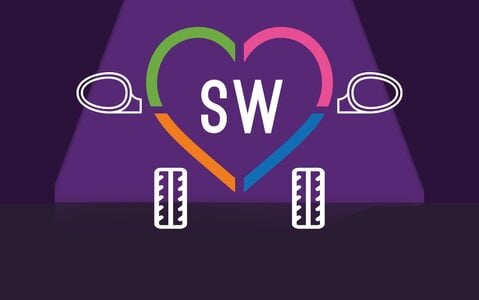 Local Causes are Invited to Apply for Charity Funding
Our Share With charitable campaign was launched last year, designed to support the charities and community groups in our beloved city of Peterborough, where our SW Car Supermarket and SW Car Superstore dealerships are based.
As a large employer in the city and the surrounding communities, we believe it's important to play our part, giving back where we can. Every few months, we've pledged to give away a grant of £500 to support the causes that need it most.
This April, we are once again encouraging local charities and community groups to apply for a £500 grant. The winning cause will be selected by a panel of SW Car Supermarket employees, including our CEO Anton Khan, and Operations Director, John Marshall.
Application Process
Charities and community groups hoping to be considered for the Share With grant can email [email protected], or apply using the form over on our dedicated Share With page.
You'll need to provide us with details about your organisation, its charitable ethos and how the money will make a difference. Perhaps your charity or community group is currently fundraising for additional equipment or a new service - make sure to let us know!
Applications are open from Thursday 22nd April for a two-week period until midnight on Friday 7th May. The successful applicant will be contacted the following week, shortly followed by an announcement online. Full terms and conditions can be found on the Share With page.
Previous Share With Recipients
In September 2020, we awarded our first Share With grant to Families First Peterborough. The charity is committed to supporting children, young people and families who have the most need through positive activities. Find out more by clicking here.
Then in December 2020, we encouraged local charities to apply for £500 festive funding in time for Christmas. The money was awarded to Bearded Villains East Anglia - a community group that dedicates its time to helping people across the county and supporting the most vulnerable in our society. Find out more by clicking here.
Applications are now open for our third round of Share With funding and we'd love to hear from you. Please click here for more details.