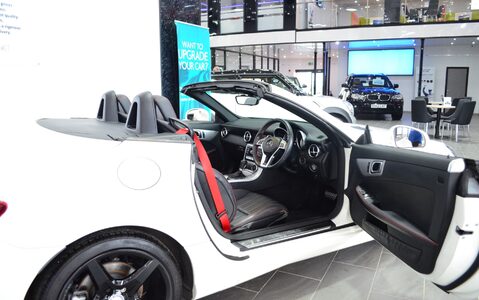 Keeping Your Car Clean During COVID-19
If you're using your car during the Coronavirus (COVID-19) outbreak, then you'll need to keep it clean.
According to the World Health Organisation (WHO), the COVID-19 virus primarily spreads through droplets when a person coughs or sneezes. The advice to help protect ourselves from infection is by washing our hands with soap and using anti bacterial gels.
Every time you leave the house, you'll need to make sure you wash or sanitise your hands - especially if you've come into contact with other surfaces. The same goes for when you drive your car too.
If you're travelling to work, or to the shops for food and essentials, then unbeknownst to you, you could be transferring germs back to your vehicle.
WHO states that Coronavirus germs can survive on surfaces anywhere from a few hours to a few days, depending on the type of surface, the temperature of it, or the environment that it's in.
Identify the areas that you come into regular contact with in your car. These will include your door handles (inside and outside), steering wheel, handbrake, and gear stick to name a few. You'll need to clean these surfaces every time you use your car by disinfecting them with a suitable cleaning product.
Also think about the areas that you don't come into so much contact with, but that may still harbour germs - such as the inside of windows and your windscreen.
Now so more than ever, you'll need to make an effort to clean your car to help keep you and your family safe. If you're using the boot to store bags of shopping, it's also recommended that you keep these areas clean too.
Think about investing in some seat covers and a boot cover if you don't have them already. These can then easily be removed and depending on the material, wiped down or put in the washing machine to be cleaned.
We're all being advised to stay at home during the Coronavirus outbreak, so the best option is not to use your car at all during this time. However, if you do need to use your vehicle then we'd recommend keeping cleaning products and anti bacterial gel in your car, so you can clean it straight away.
On behalf of all of us at SW Car Supermarket and SW Car Superstore, please do continue to stay safe and look after each other.