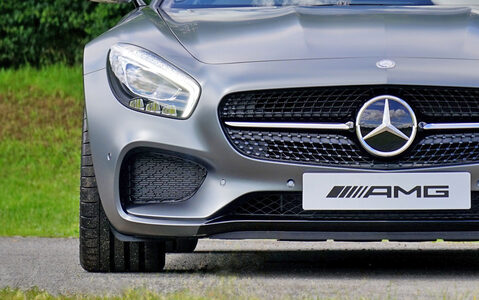 In Focus: The Mercedes-Benz Range
Mercedes-Benz, one of the worlds oldest and most prestigious car makers. It's three-pointed star emblem is known the world over and its illustrious history has positioned itself to be a brand that is highly sought after.
Mercedes-Benz has long been about performance and prestige and the current model line up stays true to this ethos and this ethos runs through all of their vehicles whether that a hatchback, saloon or SUV.
At SW Car Supermarket we are proud to offer for sale a fantastic range of quality used Mercedes at fantastic prices. With a diverse selection available from the Mercedes-Benz product portfolio, whatever your requirements in Mercedes ownership, at SW Car Supermarket you are bound to find your perfect match.
However, with so much choice, how do you find the one? Well, in this article we'll cover three Mercedes-Benz models and explain why they should be on your shortlist. Let's dive straight into the first one, the Mercedes-Benz A-Class.
Mercedes-Benz A-Class:
Arguably the baby of the Mercedes-Benz range, the A-Class takes the fight to the likes of the mighty BMW 1-Series and Audi A1. A recipe of style combined with a capable chassis, the A-Class is perfect for those who want the prestige of Mercedes with the versatility of a hatchback. Available in a range of trims and mechanical specifications, the A-Class is a truly remarkable hatchback.
Mercedes Benz S-Class:
The S-Class is somewhat of an automotive pioneer. A machine of firsts, it was among the first to have a range of safety features such as padded interior panels and steering wheel. As safety has become de facto in car design, the S-Class has become somewhat of a technological masterclass being the first, for new features. Able to do technological excellence and style in equal measure, the S-Class offers true comfort for both passengers and driver alike.
Mercedes-Benz CLA:
Another popular model in the Mercedes range is the Mercedes-Benz CLA. A smart and sleek looking machine, the CLA is a real head turner and like the previously mentioned vehicles offers driving thrills alongside a luxurious interior. With a range of engines available, whatever your requirements, the CLA could be the ideal choice if you're looking for something a little different.
At SW Car Supermarket we are proud of the selection of vehicles that we hold across our two dealership sites, SW Car Supermarket and SW Car Superstore, both in Peterborough. Aside from Mercedes Benz we also stock a range of other brands with used cars available from the likes of Toyota through to Jaguar and Range Rover. To view all of our current vehicles, please click here.